Product overview
Winchester Match Primers are the same primers that are used in Winchester USA Ready ammo, which is a match grade ammunition. These primers are manufactured to exacting standards to ensure consistent performance from shot to shot. To ensure consistency and sensitivity, all primers are regularly and extensively tested at temperatures and under conditions that are considerably beyond those seen in everyday use. Enhanced sensitivity for more positive firing in all guns, carefully controlled weights of primer mixes, consistency in size and quality, exact measurements with tight tolerances for anvil heights, and stability in extremes of temperature and humidity are all guaranteed by Winchester.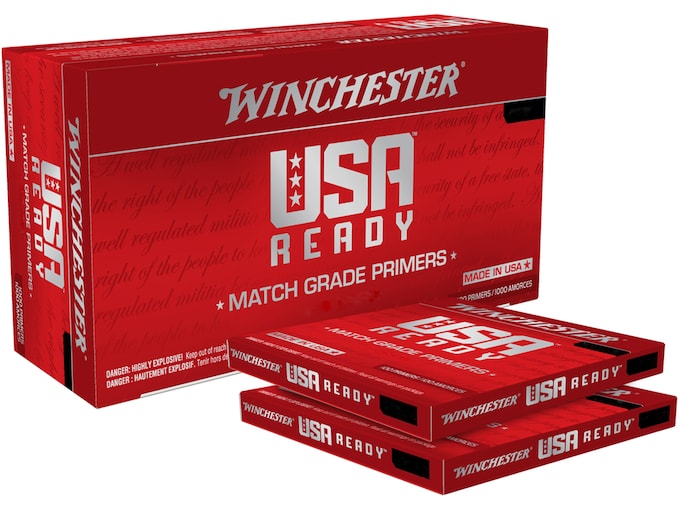 Information about the quantity:
10 Sleeves of 100 each in a box of 1000
5 boxes of 1000 in a package of 5000.
Winchester logo with the warning-icon "Made in the United States of America"
Caution is advised because this product may expose you to Lead, which is known to the State of California to cause cancer and birth defects or other reproductive damage. More information can be found at www.P65Warnings.ca.gov if you like to learn more.
Specifications
Information Regarding the Product
Quantity
Primer Size Large Rifle 1000 Pieces Primer Size Large Rifle
The United States of America is the country of origin.